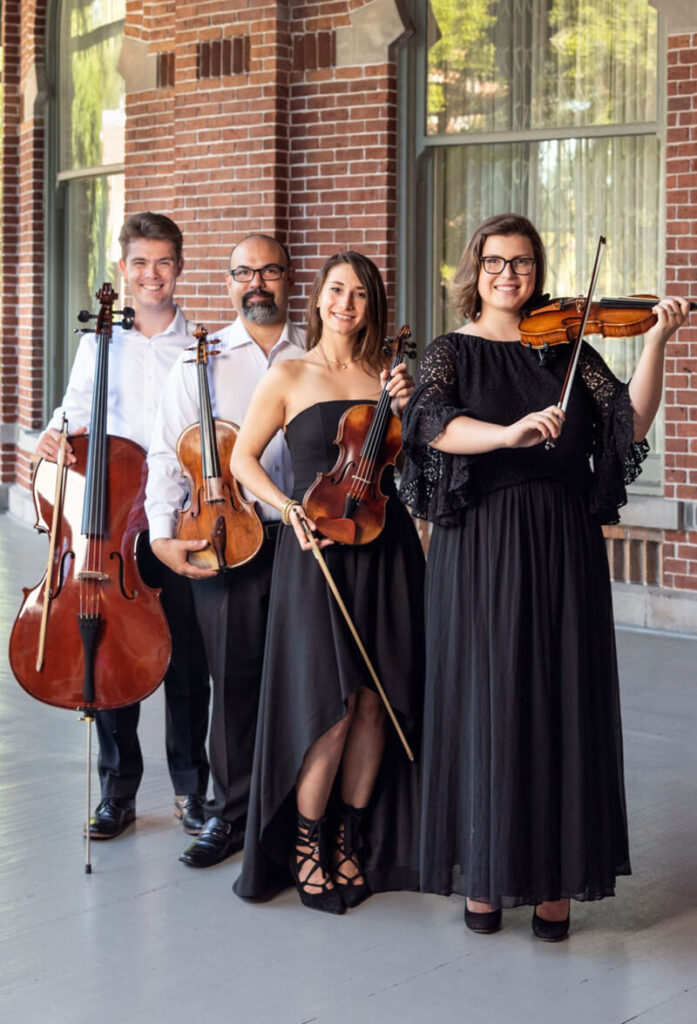 Mabry String Quartet is one of the most sought-after Tampa based ensembles for weddings, corporate events, and parties. The group performs both classical music, as well as original arrangements of popular contemporary songs, bringing a level of artistry and professionalism your guests are sure to notice!
"They were awesome! Very easy to work with for a classy performance!"
Born and raised in Sarasota, Florida, Joy Chatzistamatis began studying the violin at age three. For eight years, she was a part of the Sarasota Orchestra Youth Orchestra Program and served as Concertmaster of the Youth Philharmonic. She won the Sarasota Orchestra's Edward and Ida Wilkof Young Artists Solo Competition twice, earning the opportunity to perform both the Kabalevsky Violin Concerto and Vivaldi's Spring as a soloist with the Sarasota Orchestra. Joy has also soloed with the Venice Symphony Orchestra, performing the Mendelssohn Violin Concerto.
She's attended music festivals such as the MasterWorks Festival in Indiana, the Flaine International Music Academy, and the CastelBarry Chamber Music Festival, both in France. Joy has also had the pleasure of regularly working with the world-famous band, Boyce Avenue, recording multiple songs for them in addition to performing in one of their music videos. She currently performs with the Charlotte Symphony Orchestra and the Venice Symphony Orchestra.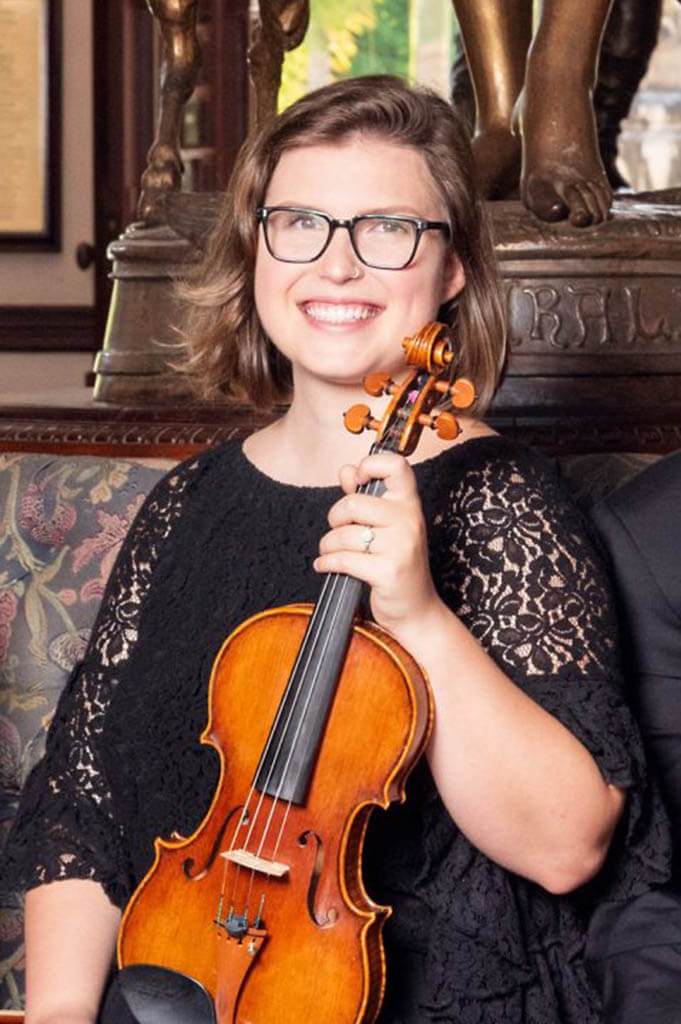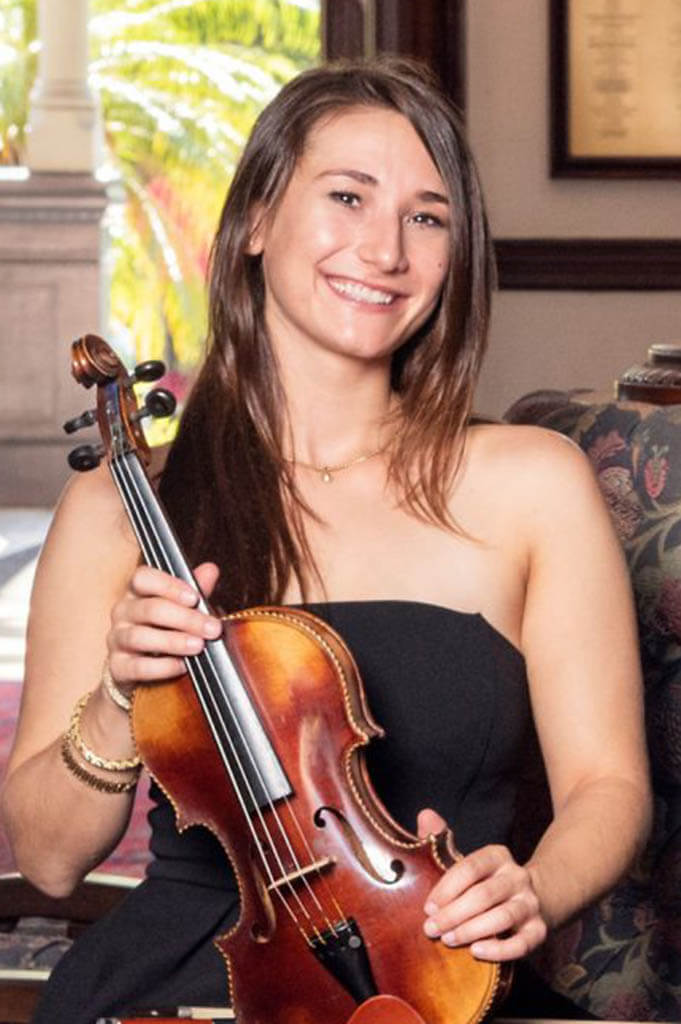 Immersed in classical music since she was a child, Karissa began to learn violin and piano at the age of four, following the inspiration of her two older brothers, both concert violinists Marcus and Derek Ratzenboeck.
She graduated from the prestigious Pine View School for the Gifted, and was Concertmaster and Assistant Concertmaster of the Florida West Coast Youth Symphony Program, and enjoyed a performance at Carnegie Hall in 2008 as Concertmaster of the Youth Philarmonic. At age 17 she won the Edward & Ida Wilkof Young Artist Concerto Competition and presented Sarasate's "Zigeunerweisen" at the Van Wezel Performing Arts Hall. In 2012 received her BM in violin performance from Florida State University College of Music.
Rafael Ramirez (Viola/mandolin), Principal Violist at The Venice Symphony, The Imperial Symphony, The Florida Lakes Orchestra and founder of Music Educational Tools, was born in Caracas- Venezuela, where he began musical studies through El Sistema (famous Venezuelan music program) in 1992. After immigrating to the United States, he studied at the New World School for the Arts/University of Florida where he earned his Bachelor degree with Honors. Rafael Ramirez holds a Master Degree from Florida International University, an Artist Diploma and a Doctorate in Musical Arts from University of Miami.
As a music educator and active performer, Dr. Ramirez has created didactic tools to aid string performers to acquire the necessary skills to develop technique.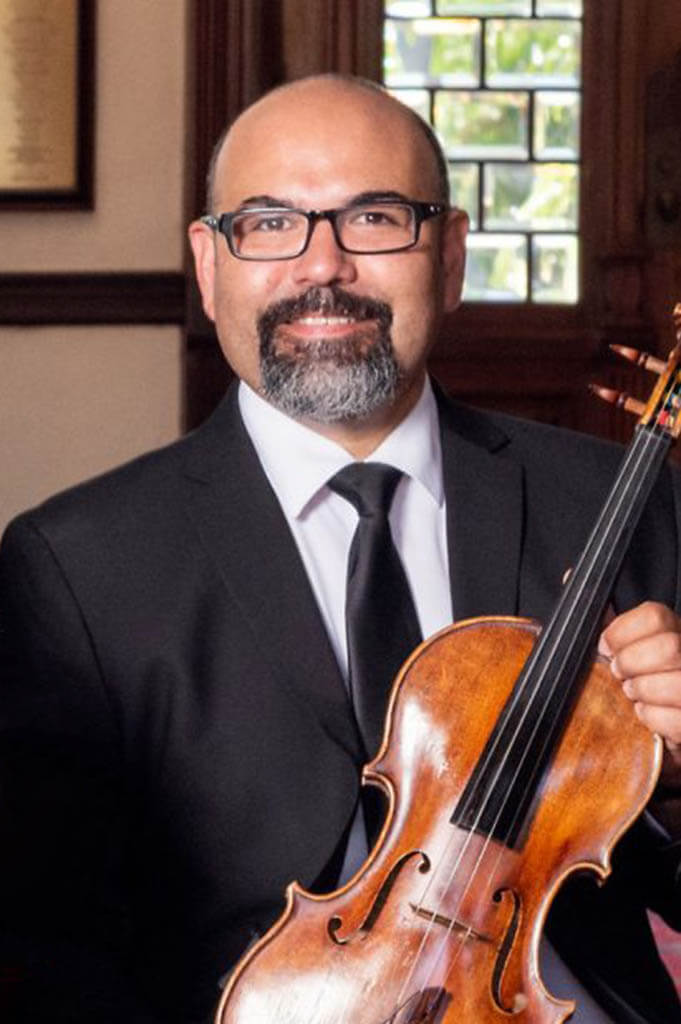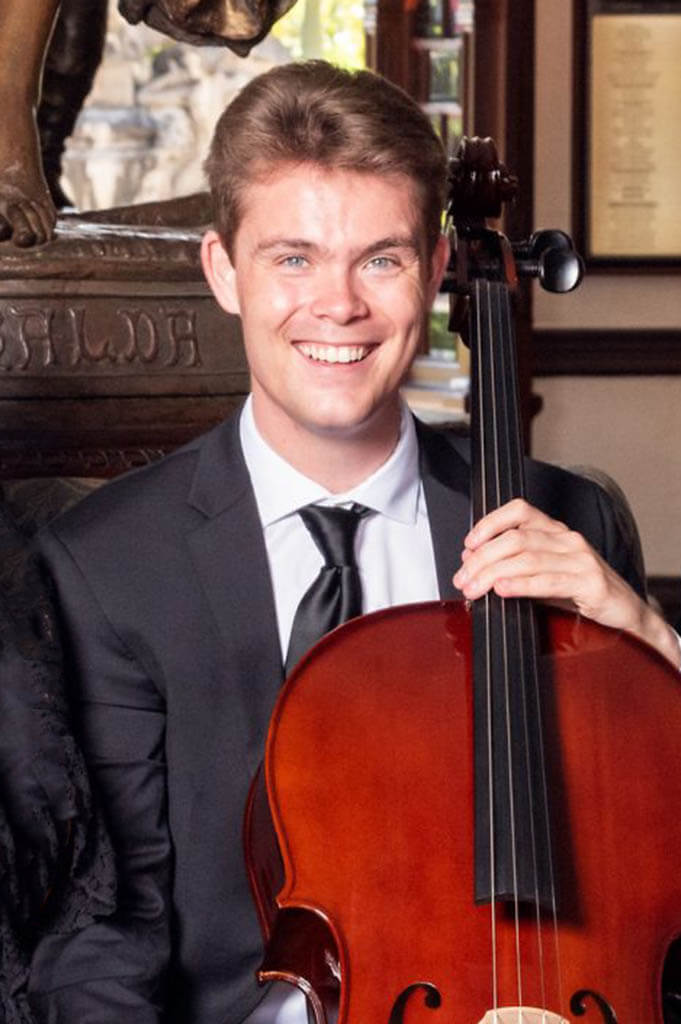 Isaac Mingus is a professional cellist. He first began studying music at the age of twelve under Christopher Mink, a double bass virtuoso and the orchestra director at Pine View School in Sarasota, Florida. While in college at State College of Florida, Isaac began learning cello to broaden his horizons to chamber opportunities, and has enjoyed solo and small ensemble work on the instrument ever since.
Isaac is currently a full-time bassist for and librarian of the Charlotte Symphony Orchestra in Punta Gorda and cellist of the Pleiades Ensemble of Clearwater, in addition to playing for numerous other symphonies, theatres, operas, and jazz ensembles across Florida. He is currently a candidate for a bachelor's degree in biopsychology with a focus in neuropsychology.